What do you get when you cross hard-edged old-school grunge with bluegrass?

Not sure what you might get, but we got Grunge-o, our latest CD. It's fast, furious, loud, and a thrill ride from start to finish. Check it out!

Subscribe to our weekly newsletter "The Half Moon Bake Sale" to get Half Moon Band merchandise, news about upcoming shows, progress reports about new releases, and all the background information on the band you can take.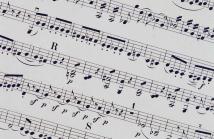 The Band is IN, Demo

Released May, 2002

Out On Our Own

Released January 2004

The Half Moon Bake Sale

Released September 2006

3 Guitars and a Didgeridoo

Released August 2008

Grunge-o

Released June 2009

We're working on material for our next full-length CD. Details soon!

That wasn't us playing. But what a crowd!

3 out of 4 of us read music.